As the chill in the air becomes more pronounced in Sydney- our little tootsies need a bit of lovin.
I love some of the felted versions with their strong block colours.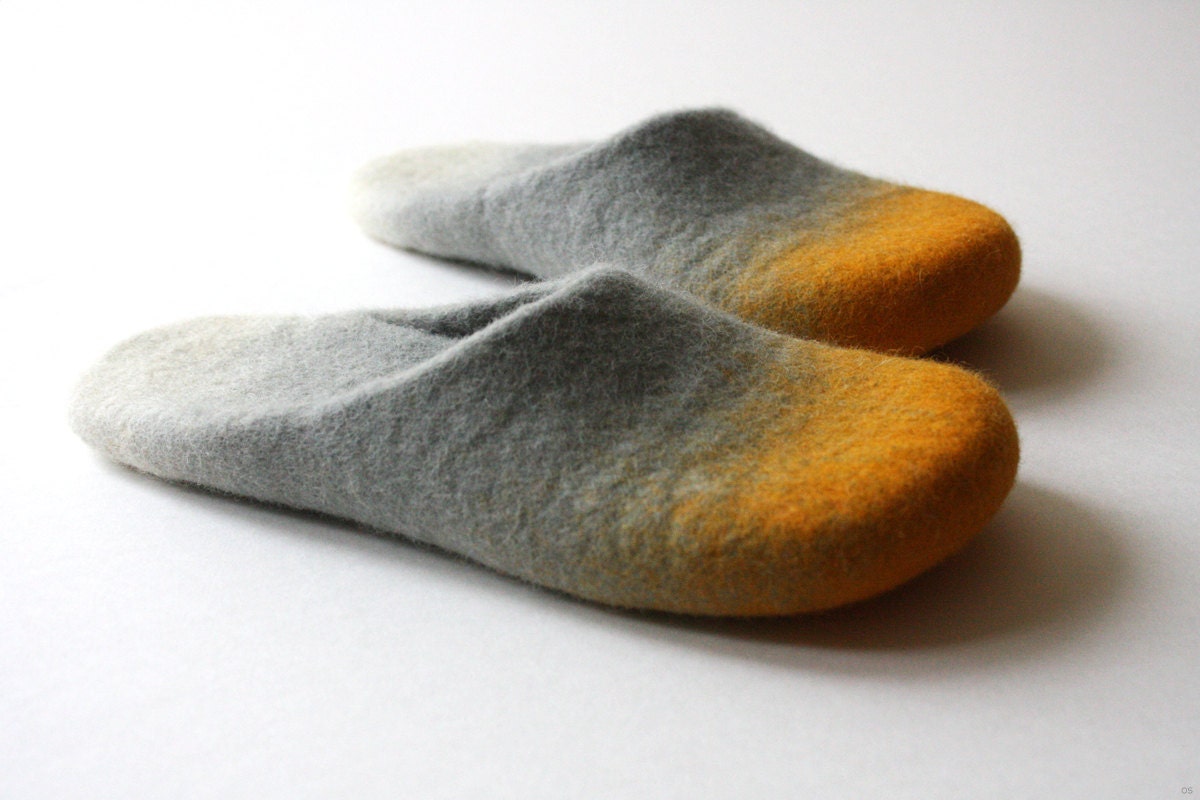 How absolutely gorgeous are these? You can grab your own over <here>
There are lots and lots of patterns and tutorials on the sew-o-sphere, however to be honest a lot of them are.... shall we say.... horrendously tacky? Here's some of my favourite tutorials for sewn slippers:
Image Sources:
One:
House Slippers tutorial from Megan Ta Da
Two:
Felt Slippers tutorial from Martha Stewart
Three:
Jingle Bell slippers tutorial also from Martha Stewart
Four:
Simple Slipper pattern from Second Street
Five:
Cosy Slipper tutorial from Jojoebi designs
Six:
Stephanie's sewn felt slippers again from Martha Stewart
Whilst if your going to get your felt on - This
one
seems pretty robust.